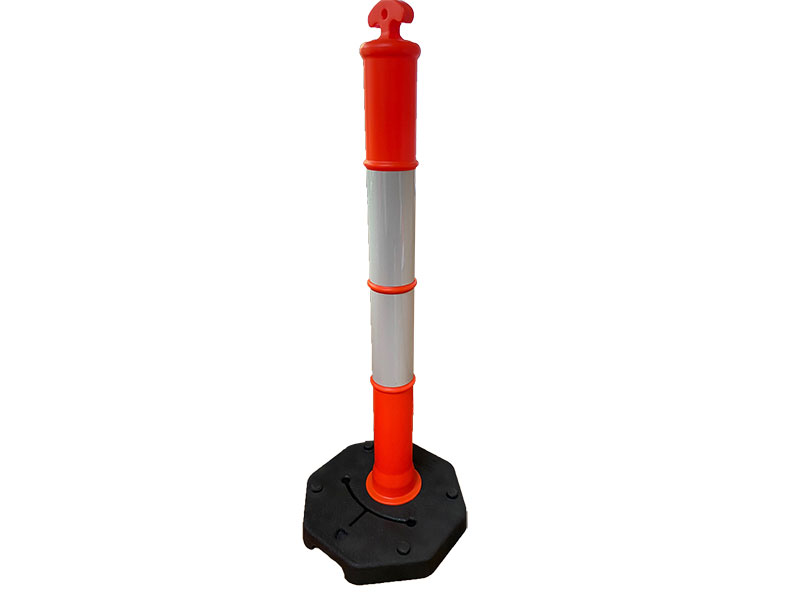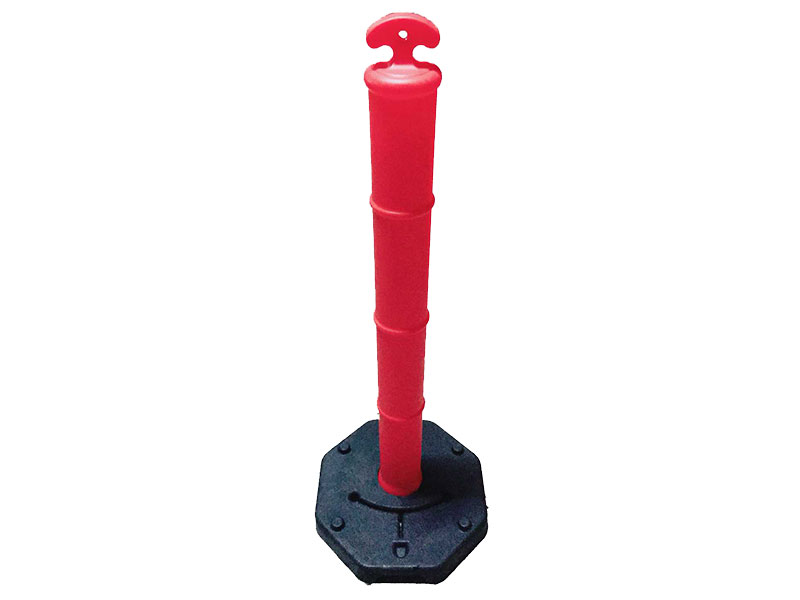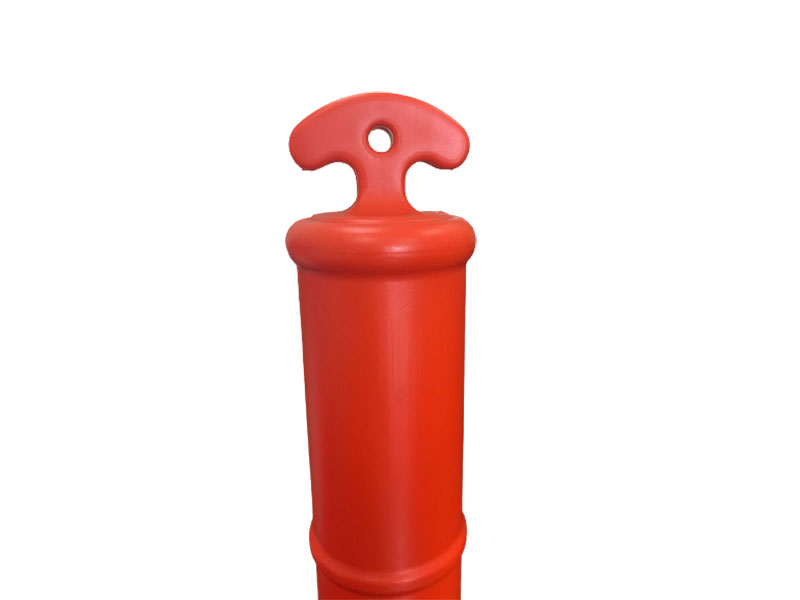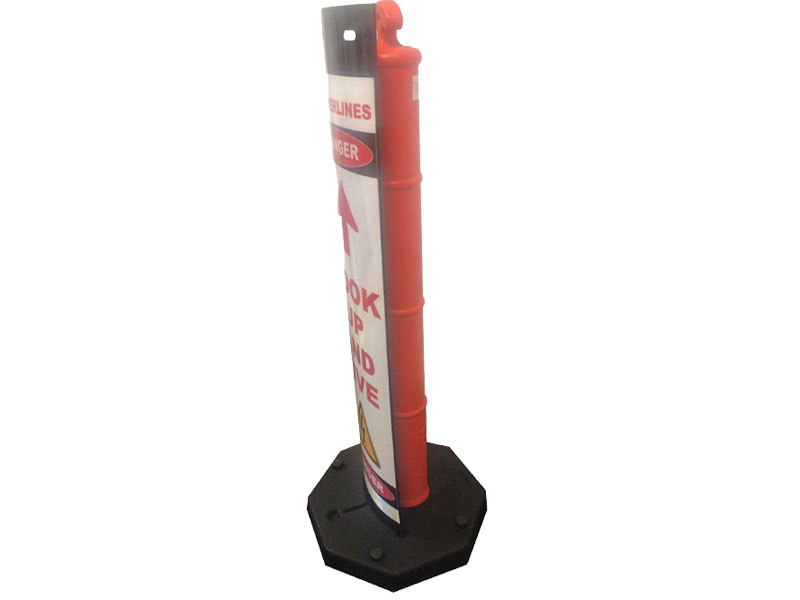 T-TOP delineator post
HS-410
---
Features:
• Blow molded stem
• T-Top shape carry handle
• Detachable octagon base, molded a slot to hold a sign board.
• Recycled PVC base weight comes with choices of 6kgs and 8kgs.
• Place reflective bands in recessed areas for protection.
• Octagon base to support sturdily upright
• Custom color, text, logo are available.
---
As a reliable and sturdy crowd control solution, the T-Top Delineator Post is perfect for directing traffic and people at outdoor events, construction sites, and other public places. The post features an HDPE stem and a PVC base, making it durable and weather-resistant. The stem measures H115 x Ø10 cm, while the octagon base measures 43cm from the farthest corner and can fit a 6kgs or 8kgs weight. The base even comes with a slot to hold a signal sign. With its easy-to-grip handle, the T-Top Delineator Post is easy to maneuver and transport. It comes in a package of stems in a PP woven bag and bases on a pallet, with 1020 sets fitting in a 20' container. Choose this versatile and dependable solution for all your crowd control needs.
Material:
HDPE stem, PVC base

Stem dimension:
H115 x Ø10 cm

Octagon base:
43cm from the farthest corner.
Fitting 6kgs or 8kgs base

Package:
Stems in PP woven bag, Bases on Pallet.
1020sets/20'container
Other material is optional like PE

Application:
Perfectly used for everywhere which needs as a barrier for crowd control, also as a channelizer to direct people. Our base is designed to stand upright in strength, also suitable for outdoor events.