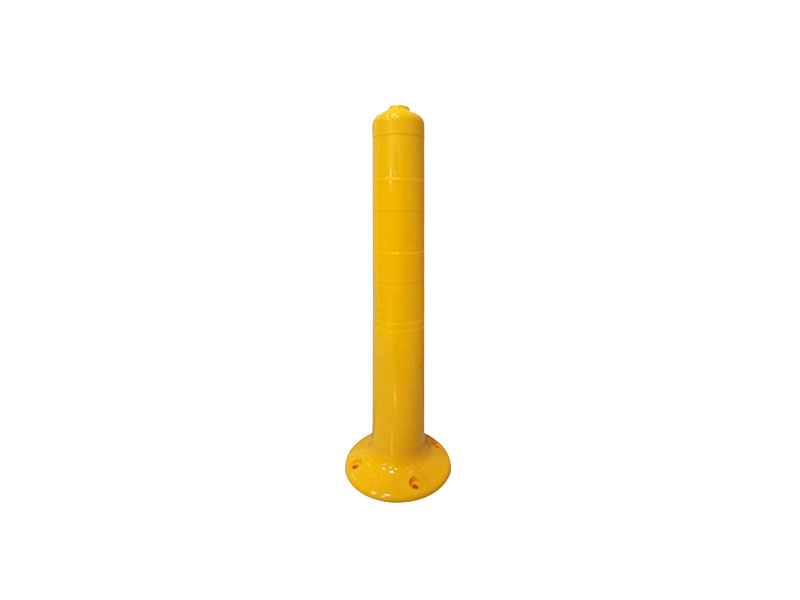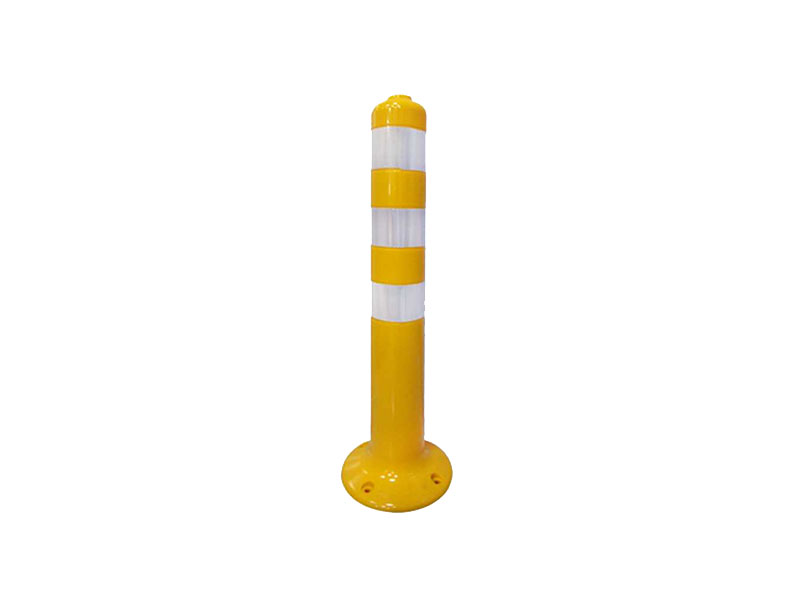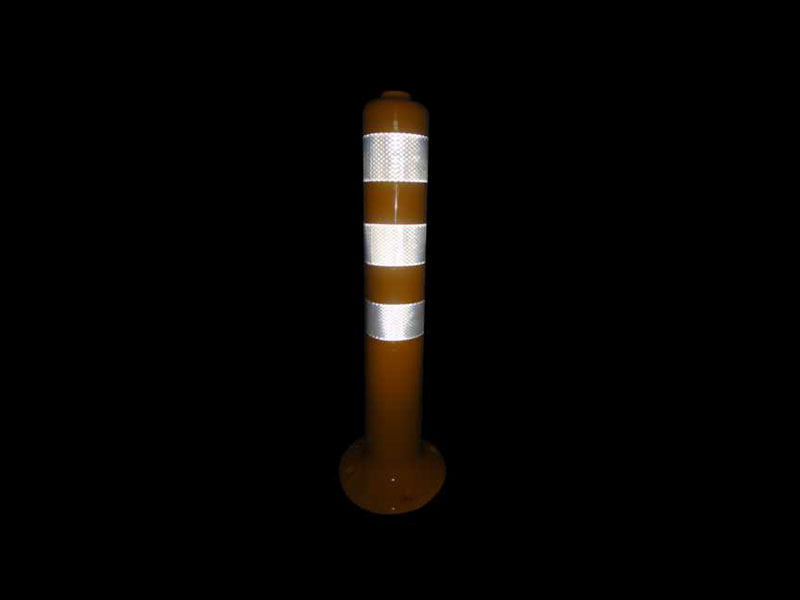 HS-414-Reboundable delineator posts
HS-414
---
Features:
• Injection molded , surface-mounted
• Made of high quality PU
• High resistance to high speed car hits and run-overs
• Quickly rebound to upright position.
• UV-resistant, cold-resistant and heat resistant
• Bolt down base to ground.
• High visible reflective bands
• Custom color, text, logo are available.
---
Reboundable delineator posts are our flagship product, designed to provide exceptional traffic control and safety. Made from high-quality PU material, our injection-molded surface-mounted posts are resistant to high-speed car hits and run-overs, and quickly rebound to their upright position. Our posts are UV-resistant, cold-resistant, and heat-resistant, ensuring that they can withstand the harshest of weather conditions.
Our bolt-down base ensures that the posts remain firmly in place, and the high-visibility reflective bands increase their visibility at night, making them ideal for use in low-light conditions. We offer custom colors, text, and logos to ensure that our posts are tailored to meet your specific needs.
Our reboundable delineator posts are incredibly versatile and have a wide range of applications. They can be used to help drivers identify lane boundaries, road curves, road edges, road blinds, and road turning points, providing a high level of safety on the roads. They can also be used as barrier devices in parking lots, pedestrian areas, biking lanes, bridges, and around buildings to define areas and perimeters for control and prevention.
With dimensions of H76 x Ø11 cm, and a base of Ø25cm, our posts are the perfect size for a wide range of applications. Each package contains 10 posts, and they are shipped in a carton measuring 79x81.5x44.5cm. Our posts are easy to install, and mounting hardware is not included. Additionally, we offer other optional materials like EVA.
In conclusion, our reboundable delineator posts are the perfect solution for all your traffic safety needs. With their high resistance to high-speed car hits and run-overs, quick rebound time, and UV, cold and heat resistance, they are designed to withstand the toughest weather conditions. Our custom colors, text, and logos make them ideal for a range of applications, and their easy installation makes them the perfect choice for anyone looking for a reliable traffic safety solution.
Specification:
Material: PU
Dimension: H76 x Ø11 cm, base Ø 25cm
Package: 10pcs / ctn, 79x81.5x44.5cm
105ctn/20'container
*Mounting hardware not included
*Other material is optional, like EVA
Hitting test on delineator post of PE vs PU.
PU post shows high flexibility to rebound back upright quickly.