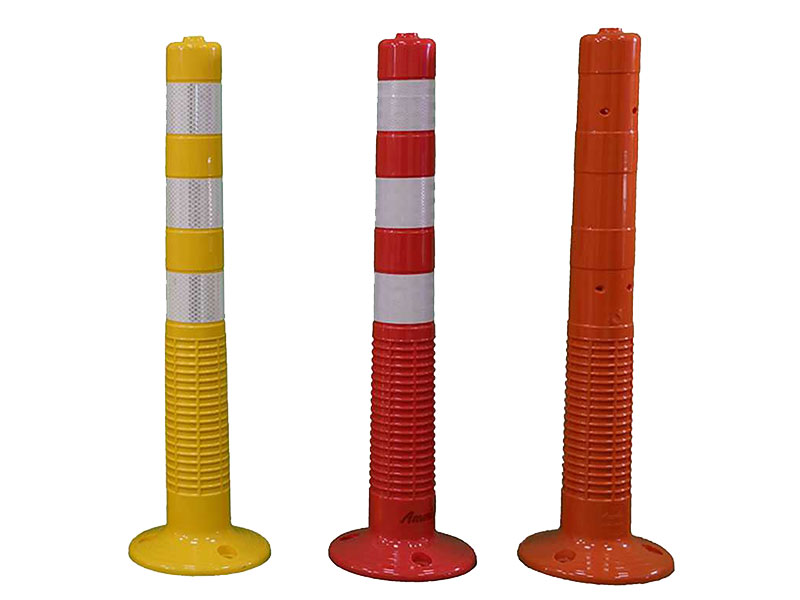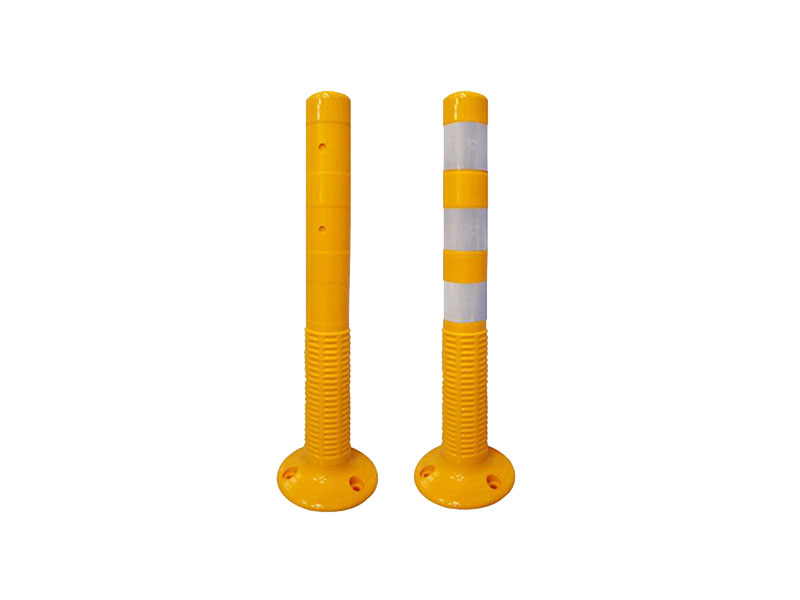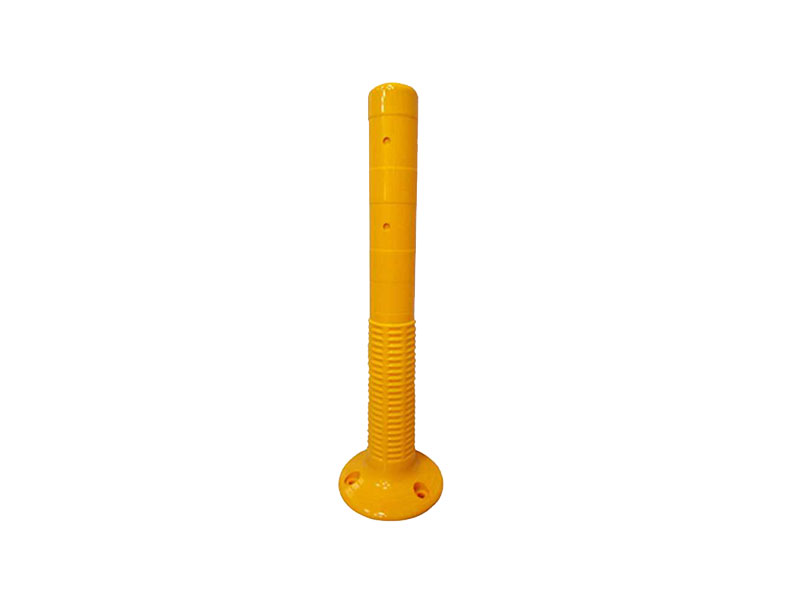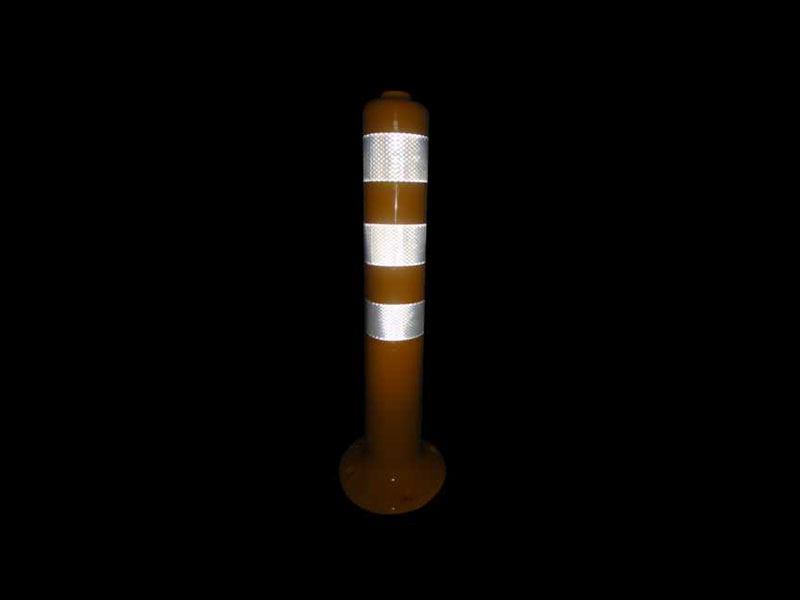 HS-415-Reboundable delineator post
HS-415
---
Features:
• Injection molded , surface-mounted
• Made of high quality PU
• High resistance to high speed car hits and run-overs
• Quickly rebound to upright position.
• UV-resistant, cold-resistant and heat resistant
• Bolt down base to ground.
• High visible reflective bands
• Custom color, text, logo are available.
---
Enhanced Road Safety Solutions:
Discover our premium Delineator Posts designed for optimal road safety. Crafted from high-quality PU, these injection molded posts feature UV, cold, and heat resistance, ensuring durability. With quick rebound capabilities and reflective bands, they effectively guide drivers, prevent accidents, and define traffic lanes.

Versatile Applications:
Our Delineator Posts go beyond conventional traffic control. They shine as lane boundaries, road curve indicators, and blind spot markers. Also serving as barriers in parking lots, pedestrian zones, and biking lanes, these posts offer multipurpose utility. With customizable colors, text, and logos, they align perfectly with diverse urban environments.

Quality and Customization:
Crafted with precision in Taiwan, our Delineator Posts stand strong against high-speed impacts. The PU material ensures resilience, and the bolt-down base secures them firmly. The design flexibility allows tailored solutions for your needs. Trust us for recovery-ready, impact-resistant posts that enhance safety on every road and location.

Description:
Delineator post / delineator / bollard / channelizer / channelizing post
Our post can be completely recovery after being hit or driven over by vehicles.
Made in Taiwan
Customized design is welcome

Specification:
Material: PU
Dimension: H75 x Ø8 cm, base Ø 21cm
Package: 12pcs / carton, 74x80x43cm
105ctn/20'container
*Mounting Bolts not included
*Other material is optional like EVA

Application:
Used for helping drivers to identify lane boundary, road curves, road edges, road blinds, road turning and so on for channelizing traffic safety.
Also used as a barrier device, in parking lot, pedestrian areas, biking lanes, bridges, and around buildings to define areas and perimeters for control and prevention.

Truck hit test:
Hitting test on delineator post of PE vs PU.
PU post shows high flexibility to rebound back upright quickly.