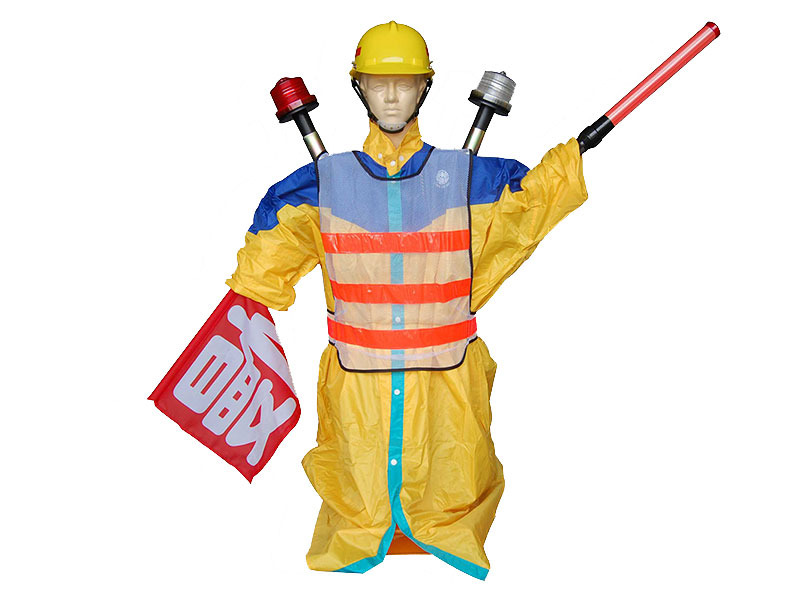 HS-419-Electric Dummy
HS-419
---
Feature
• Assemble human shape, big enough for great warning.
• Adjust height from 130cm to 170cm
• No need on-site installation per usage, only one time dummy assembly.
• Equip strobe warning lights for high visibility in the darkness
• Covering bright color rain coat
• Wearing high visible safety vest
• Wheeled steel stand
---
Electric flagger, automatic flagger, electric dummy, and electric robots, are concept products of equipping flags, lights, LED, sings on one device and run 24 hours every day. It also could remote control devices to let flagger people risk free in the working.
Our electric dummy is assemble to a construction worker, equipping with bright hard hat, strobe warning lights, high visible safety vest, bright rain coat. It is economically design to have 24-7 awareness on sites.
Specification:
Material: Aluminum head, steel frame / bottom
Accessory: 1pc hard head/yellow, 1pc rain coat, 1pc Baton / red,
2pcs warning light /red, 1pc flag/red
Rechargeable Battery: 12V lead-acid battery
Voltage: 220V / 110V dual
Overall size: W30 x L45cm x H176cm
Application:
Purposed to warn the hazard ahead in dangerous area and need to run 24 hours warning. Widely used for construction sites, road maintenance sites, work zones.