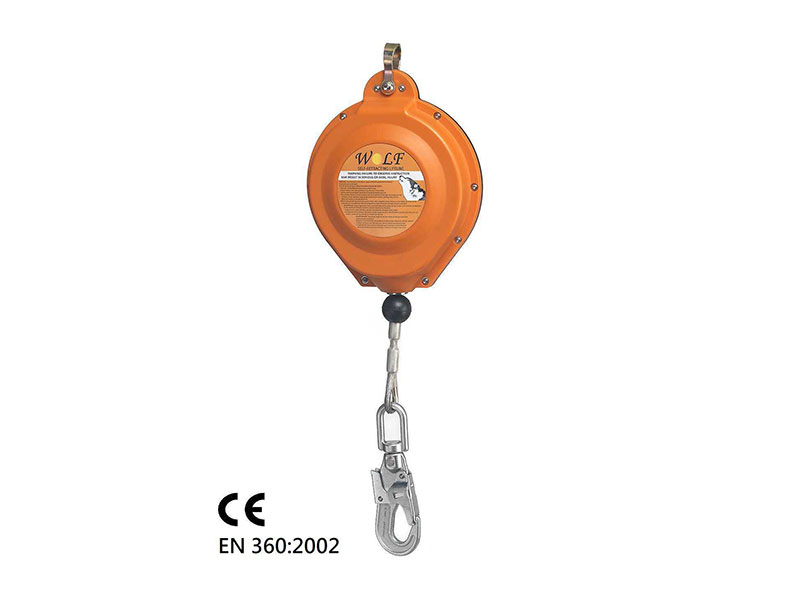 HS-717-Self-retracting lifeline
HS-717
---
Feature
• Withstand high fall impact
• High corrosion resistance from SS and aluminum alloy components
• Compact Lightweight design
• Easy and quick to retract
• Fall indicator on swivel hook, easy to check safety line
• Wire rope connect to swivel hook, not twist
---
Self-retracting lifelines (SRL) are designed using webbing, wire rope, or a cable that automatically retracts into a housing unit.
Specification:
Housing: High impact resistant plastic
Lifeline material: Ø 4.8mm wire rope, Galvanized steel
Lifeline length: 6m(20ft), 10m(30ft) , 12m(40ft)
Oversize: 255x206x93mm (10×8.1×3.6-in)
Application:
Ideal used for fall protection while working at height in factories, construction sites, skyscrapers and any high-altitude works.
Custom length, width,
Fall protection lanyard
Fall arrest lanyard, safety lanyard is a set length of rope, webbing, or wire rope.
Fall
A fall protection lanyard (or safety lanyard) is a set length of rope, webbing, or wire rope. Designs often incorporate an internal or external shock absorbing feature. Shock-absorbing lanyards are a bit more versatile and can be used for purposes such as fall arrest, work positioning, or restraint. Non-shock absorbing lanyards can be used for restraint only. Safety lanyards are connected to a fixed anchor point, which can limit the wearer's work radius. They tend to be less expensive than SRLs, so for smaller jobs or for the budget-conscious manager, they may be a good choice.