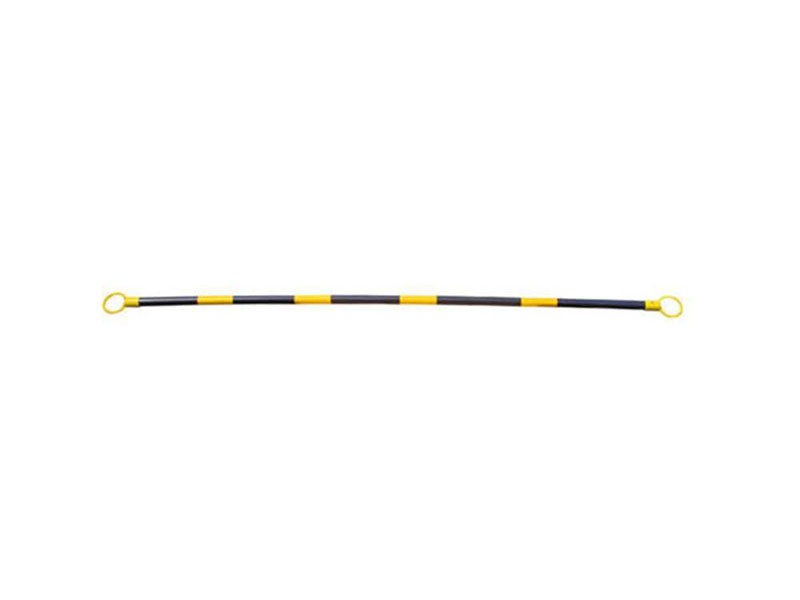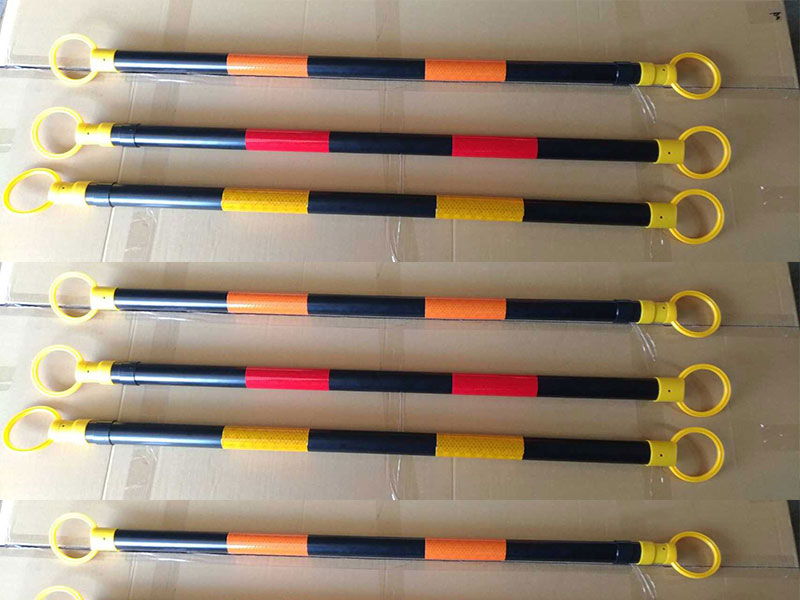 HS-306 -Traffic cone barrier bar
HS-306
---
Feature:
• Yellow / Black, Orange /white or other choices
• adhere high visible reflective sheet
• PVC or ABS material
• Long lasting in straight shape
• No crack, break while impacts or presses on it
• Instant to use and completely reusable barrier
---
When it comes to ensuring road safety and efficient traffic management, HO Shing's Traffic Cone Barrier Bar stands out as a versatile and dependable solution. Our safety cone bars are designed to provide a highly visible and effective barrier, enhancing safety for pedestrians and motorists alike.
Key Features:
Color Options: Our safety cone bars are available in a range of color combinations, including Yellow/Black, Orange/White, and more. This diversity ensures clear visibility in various conditions, promoting safer road usage.

High-Visibility Reflective Sheet: Each cone bar is equipped with a high-visibility reflective sheet, ensuring optimal visibility during both daytime and nighttime. This reflective feature significantly enhances safety, especially in low-light environments.

Durable PVC or ABS Material: Crafted from premium PVC or ABS material, our cone bars are built to withstand the rigors of daily use. The material's resilience ensures that the bars maintain their straight shape even after prolonged exposure to environmental elements.

Impact Resistance: Our cone bars are engineered to withstand impacts without cracking or breaking. Whether vehicles or pedestrians come into contact with them, our cone bars remain intact, ensuring a consistent safety barrier.

Instant and Reusable Barrier: The design of our cone bars allows for instant deployment, making them an ideal choice for various situations. Additionally, these bars are completely reusable, contributing to both cost-effectiveness and environmental sustainability.
Customization Options:
We understand that different projects may have specific requirements. That's why we offer customization options for our cone bars. You can choose the bar length, color, and sheeting length and color based on your needs. This flexibility ensures that our products seamlessly integrate into your traffic management strategy.
Specifications:
Material: Available in PVC or ABS
Length: 210cm
Diameter: Ø34mm
Reflective Sheet: Equipped with 4 reflective sheets, each measuring 13.5cm in length
Package: Sold in packs of 30, conveniently packaged in a carton
Applications:
Our traffic cone barrier bars are designed to be used in conjunction with regular traffic cones, providing a quick and effective barrier solution. They find widespread applications in various settings, including:
Crosswalks and pedestrian walkways
Road work sites and construction zones
Parking lots and event venues
Building perimeters and more
Conclusion:
HO Shing's Traffic Cone Barrier Bar is your reliable partner in ensuring road safety and effective traffic management. With its durability, high visibility, and customization options, this barrier solution proves its worth in diverse scenarios. Trust in our expertise and our Made in Taiwan commitment to deliver a product that makes a positive impact on road safety.