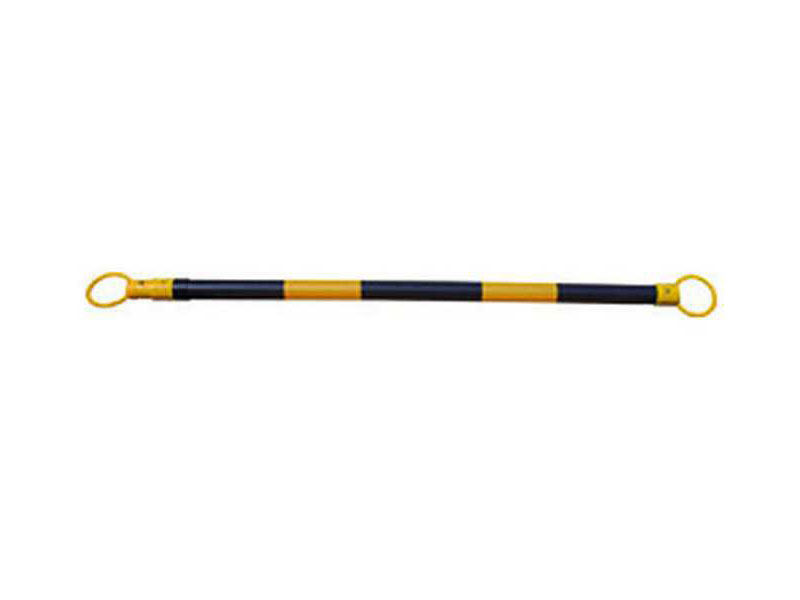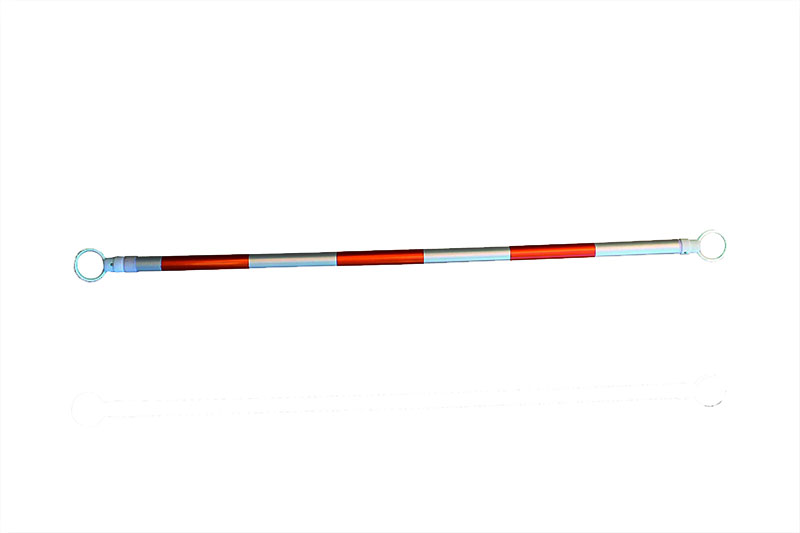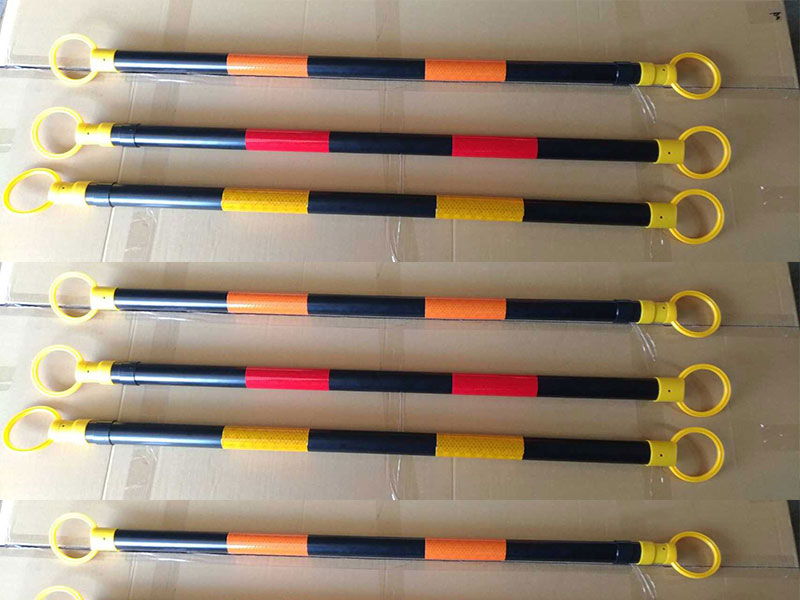 HS-307-1-Retractable traffic cone bar
HS-307-1
---
Feature:
• Yellow / Black, Orange /white or other choices
• Length adjustment to fit perimeters of a closure area.
• With hi visible reflective sheeting
• PVC or ABS material
• Long lasting in straight shape
• No crack, break while impacts or presses on it
• Instant to use and completely reusable barrier
---
When it comes to ensuring road traffic safety, HO Shing Traffic presents the Retractable Traffic Cone Bar – an innovative solution designed to enhance visibility, streamline setup, and provide optimal safety for various settings. Our retractable cone bar has been engineered with precision to meet your traffic management needs effectively.
Key Features:
Versatile Color Options: Choose from Yellow/Black, Orange/White, or other color combinations to suit your specific requirements and increase visibility in any environment.

Adjustable Length: With a length range from 122cm to 210cm, our traffic cone extension bar offers flexibility to adapt to the perimeters of closure areas, ensuring a secure and efficient barrier setup.

Enhanced Visibility: Equipped with high-visibility reflective sheeting, our cone bar maximizes visibility during both day and night, contributing to safer traffic management.

Durable Materials: Crafted from high-quality PVC or ABS materials, our cone bar is built to withstand impacts and pressure. It remains in its straight shape even after prolonged use, guaranteeing reliability.

Impact Resistance: Engineered to withstand impacts without cracking or breaking, our traffic cone bar ensures longevity and minimizes maintenance concerns.

Instant Setup: The convenience of our retractable cone bar shines through its instant usability. Effortlessly set up and reposition the bar as needed without any hassle.

Customization Options: We understand that every traffic management scenario is unique. That's why we offer customization options such as bar length, color preferences, and the option to have your logo embossed – all tailored to your specific needs.
Specifications:
Material: Available in both PVC and ABS variants, ensuring durability and longevity.
Overall Length: Adjustable from 122cm to 210cm, providing a wide range of barrier possibilities.
Diameter: Choose from Ø34mm or Ø41mm, based on your requirements.
Reflective Sheeting: Includes 4 pieces of reflective sheeting per length of 13.5cm, enhancing visibility.
Package: Each carton contains 20 cone bars, with dimensions of 187L x 24.5W x 19H cm, ensuring secure transportation.
Application: The Retractable Traffic Cone Bar proves to be an indispensable tool for a multitude of scenarios. Whether you're managing crosswalks, pedestrian walkways, roadworks, construction sites, parking lots, event venues, or building perimeters, our cone bar ensures quick and easy setup as a highly visible and effective safety barrier.
In conclusion, HO Shing Traffic's Retractable Traffic Cone Bar stands as a testament to innovation, durability, and customization. With its advanced features and adaptability, this product offers a streamlined solution for managing traffic and ensuring safety across a variety of settings. Trust in the expertise of HO Shing Traffic – your reliable partner in road traffic safety equipment.