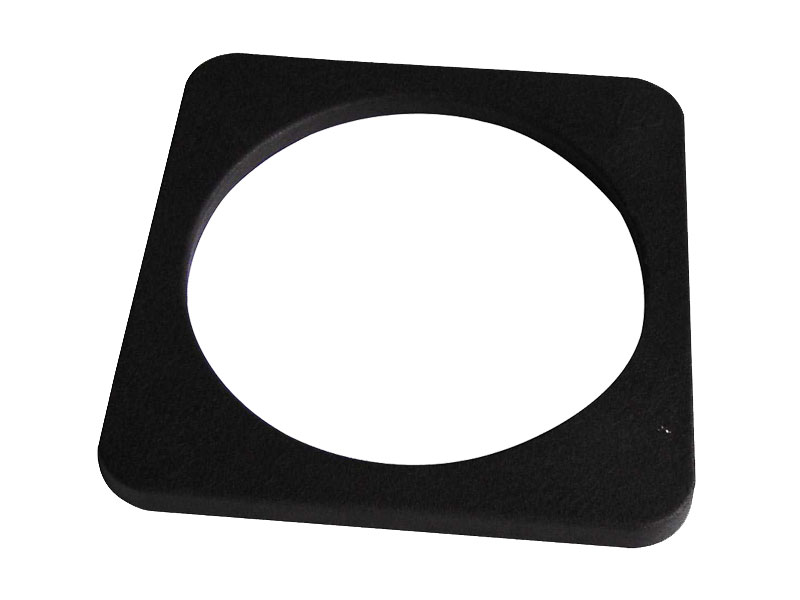 HS-403-Traffic cone weight
HS-403
---
Feature :
• Recycled PVC material
• Applicable to 37x37 base
• Attaches quickly to the bottom of the cone
• Add pieces to increase weight requirement
• Fit to most of our cones
• An add-on choice without high extra cost.
---
When it comes to road safety and effective traffic management, stability is paramount. Introducing HO Shing Traffic's innovative solution: traffic cone base weights that provide the ultimate stability for your traffic cones. With a focus on quality, durability, and cost-effectiveness, our recycled PVC cone weights offer a practical and sustainable way to enhance the performance of your traffic cones.

Crafted from recycled PVC material, our cone weights are not only environmentally friendly but also designed to withstand various weather conditions. These weights are specially tailored to fit our 37x37cm bases seamlessly. Their easy attachability to the bottom of the cones ensures a hassle-free setup, saving you time and effort during installation.

One of the standout features of our traffic cone weights is their versatility. Whether you're dealing with gusty winds or uneven surfaces, our weights act as steadfast anchors, preventing cones from toppling over. Worried about a specific weight requirement? Our weights can be stacked, allowing you to customize the level of stability based on your needs, without the expense of purchasing heavier cones.

At HO Shing Traffic, we understand the importance of cost-efficiency without compromising safety. That's why our traffic cone weights are an add-on choice that doesn't incur high extra costs. We believe in providing solutions that enhance safety while keeping your budget in mind.

All our products are proudly "Made in Taiwan," reflecting our commitment to quality craftsmanship. Additionally, if you have unique size requirements, we offer customization options to ensure your cones and weights perfectly match your specific needs.
Specification:
Material: PVC
Base: 37x37cm
Weight: 2.0Kg
Application:
Our traffic cone base weights play a crucial role in stabilizing cones to prevent them from being dislodged by strong winds or on sloped surfaces. This economical solution ensures that your cones remain securely in place, contributing to safer roads and better traffic management.
In conclusion, HO Shing Traffic's traffic cone base weights provide a reliable, versatile, and cost-effective way to enhance the stability of your cones. Whether you're facing windy conditions or uneven terrains, our weights offer a practical solution that doesn't break the bank. Invest in safety today with our top-notch cone weights, proudly made in Taiwan.