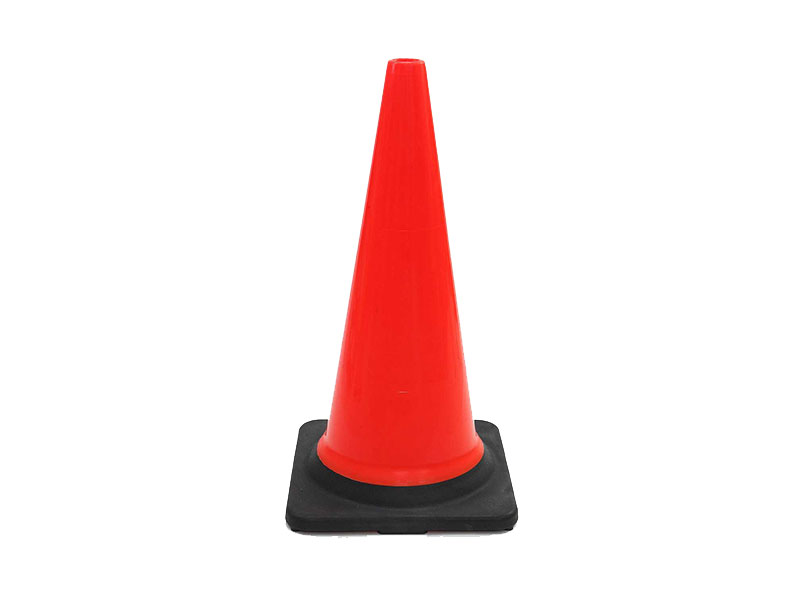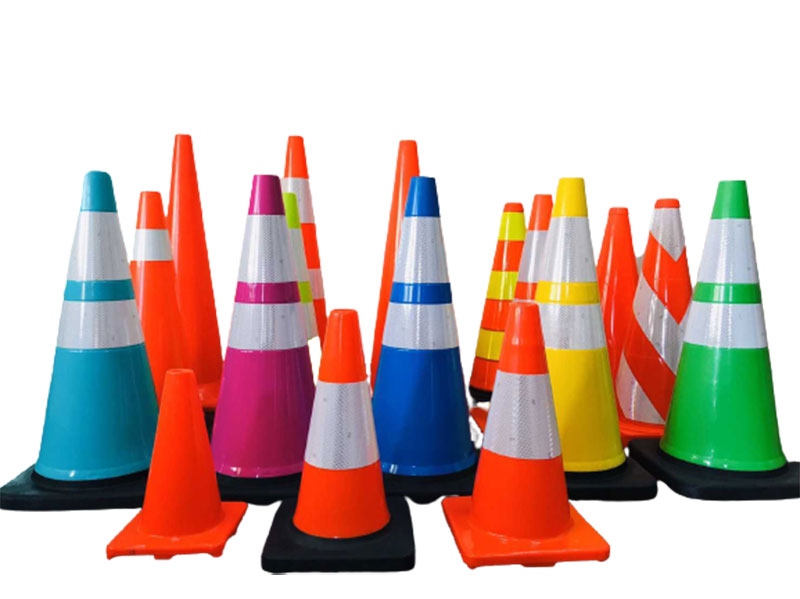 28" Black base traffic cone
HCB-7025
---
Traffic cone, also known as road cone, safety cone, construction cone, parking cone, sports cone, delineation cone, channelizing cone.
Feature
• Injection-molded cone, two step progress
• Made of durable and recyclable PVC.
• High visibility PVC material
• Optional to fit with high reflective sleeves
• Withstand heavy impact and vehicle drive-overs
• High resistance to color fading.
• Durable extreme high and low temperatures.
• Optional to factory colored cones, custom colors
---
Bright Orange Traffic Cone With Black Base
A bright orange traffic cone is a versatile safety device that can be used in a variety of settings. Made of 100% PVC construction, these cones are durable and long-lasting. The bright orange color makes them highly visible, even in low-light conditions, and the heavy-duty base provides stability. Optional reflective tape can be added for added safety.
These cone-shaped markers are known for traffic cones, road cones, safety cones, or channelizing devices, are essential for maintaining safety and control in various environments.
The 28 inch traffic cone comes with 2.5 kgs and black base, the cone with 28"5.5lb is the most popular in Ho Shing because it is very ideal to use in many occations, like for traffic control, traffic management on roads, in streets, and for work zone blocks in the work zones, and on construction sites, for personal or activity such as in garages, community or sports and leisure venues.
Bright orange triangular cones are the most common and useful color for safety and traffic management on the road. Due to the high elasticity, weather resistance and durability of PVC material, PVC traffic cones are one of the most popular materials among many choices.
These cones are perfect for use in construction sites, parking lots, schools, garages, and other areas where there is a need to mark off hazardous areas or direct traffic flow. They can also be used for sporting events, parties, and other events.
Customization is our specialty. We provide options to customize products with your preferred logos and texts, making them perfect for branding and promotional purposes.
Specification:
Material: PVC
Height: 70cm/28"
Weight: 2.5KG/5.5LB
Base: 37×37cm/14.8"×14.8"
Color: Bright orange body, black base
Reflective sheet: optional grades, brands
Pallet quantity: 540pcs
*All weights and sizes are ±5% tolerance
Made in Taiwan
Application:
Our traffic cones are versatile and ideal for various settings. They can be used in parking lots, schools, garages, and interiors of buildings that require control but no vehicle traffic. Additionally, our colored cones are perfect for kids' sporting events, parties, and special occasions.
Construction sites

Parking lots

Schools

Garages

Indoors and outdoors

Sporting events

Parties and other events
Order your traffic cones today!
Choose Ho Shing Traffic Engineering Co., Ltd as your trusted traffic cone manufacturer in Taiwan. With our commitment to quality and customization, we ensure the highest standards in road safety. Contact us today for pricing details and personalized solutions.
Run over 6 times by 3.5tons truck. you can see high flexibility to rebound back upright quickly.