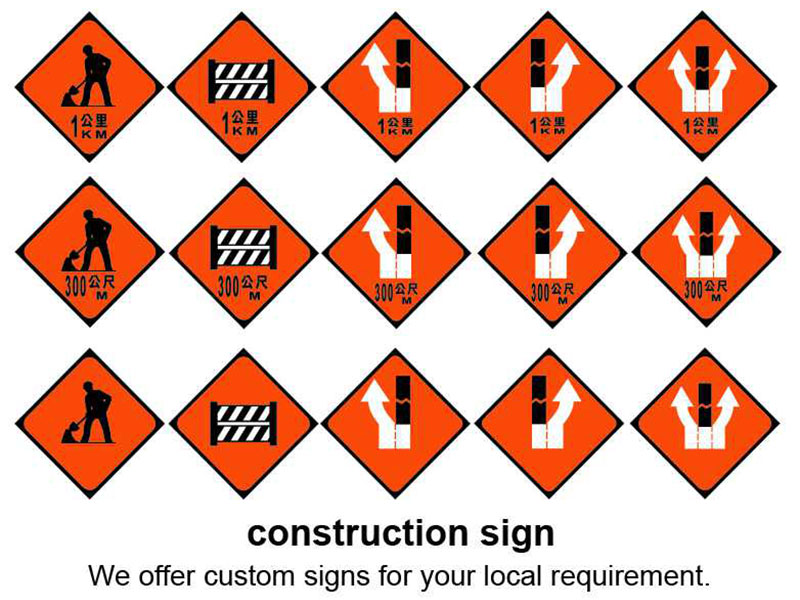 HS-C0001-Construction sign
HS-C0001
---
Feature
• Can follow local regulatory rules
• Pre-punched mounting holes
• Durable aluminum not easily rust
• High visible reflective sheeting
• High grade inking, resistant to color fading.
• Long lasting for years of outdoor applications
• A variety of selections for supportive accessories.
---
Customize the sign for client's individual market.
Specification:
Material: Aluminum plate, plastic
Size: Standard, or assigned shapes and sizes
Sign post: optional
For more details, please contact us
Application:
Signage for construction, work zones, schools, parking lots, warehouse and facility safety.