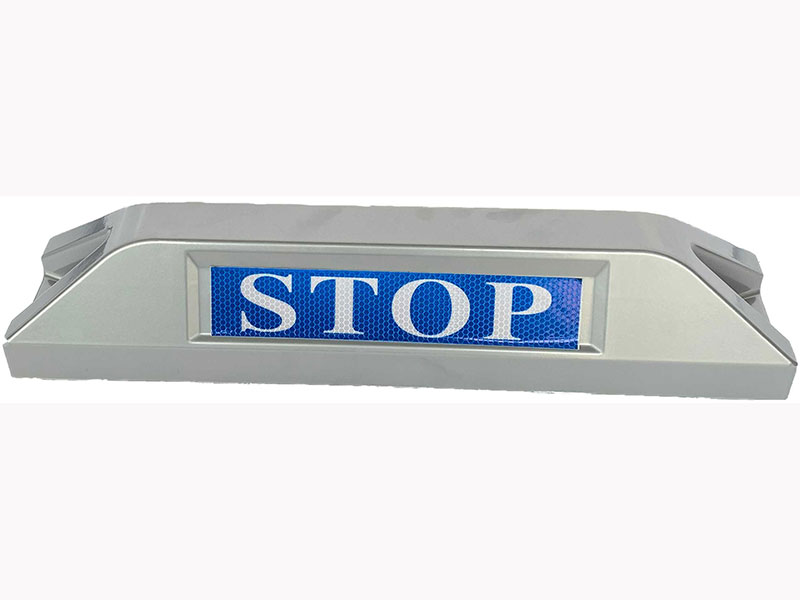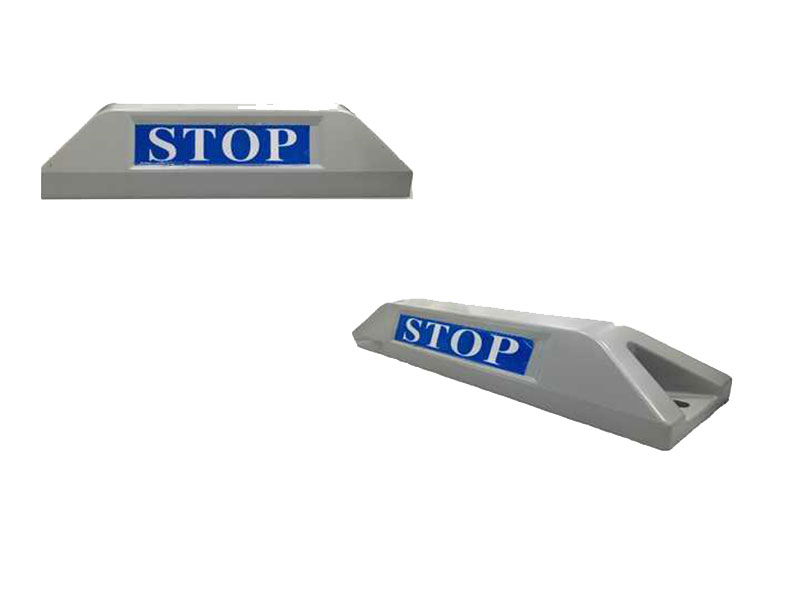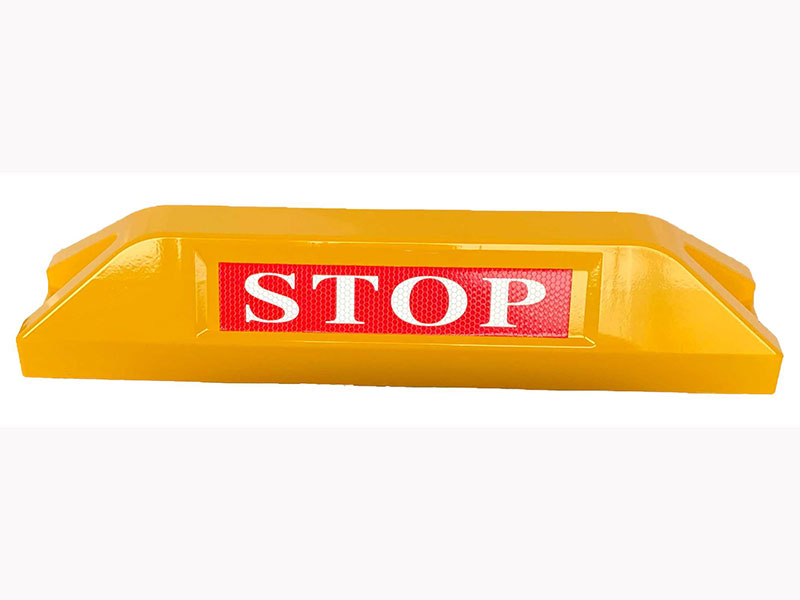 Aluminum wheel stopper
HS-421
---
Wheel stop, wheel stopper, parking stop, parking block, parking curb
Feature
• Made of aluminum alloy
• Durability to car impact and over-runs
• With hi visible "STOP" reflective sheeting
• Available color options for reflective sheeting
• Resistant to all weather
• Easy to install, requiring one person only
---
A wheel stopper a parking device designed to prevent a vehicle's wheels from moving or rolling while it is parked or stationary. Its primary purpose is to enhance safety by ensuring the stability and security of parked vehicles.
Wheel stoppers are installed at the end of parking spaces or along parking curbs to indicate the boundary where vehicles should come to a stop. They help drivers position their vehicles accurately and prevent them from exceeding the designated parking area, potentially avoiding collisions with structures, pedestrians, or other vehicles.
Among the various materials used for manufacturing wheel stoppers, aluminum has gained significant popularity due to its numerous advantages.
Aluminum wheel stopper is lightweight and durable construction, have good resistance to rust, corrosion, and degradation caused by extreme weather conditions. Standard size is L55 x W10 x H12 cm, but we can work other sizes with you.
Specification:
Material: Aluminum, paint coating colors
Size: L55 x W10 x H12 cm
Reflective sheeting: L25xW5 cm
Color: silver / white SOTP words, blacking , or other options
Application:
Used for increasing car park safety in the outdoor and indoor parking lot, in private garage

Wheel stopper run over testing
Hit & run over by 3.5tons truck, speed at 20 km/h