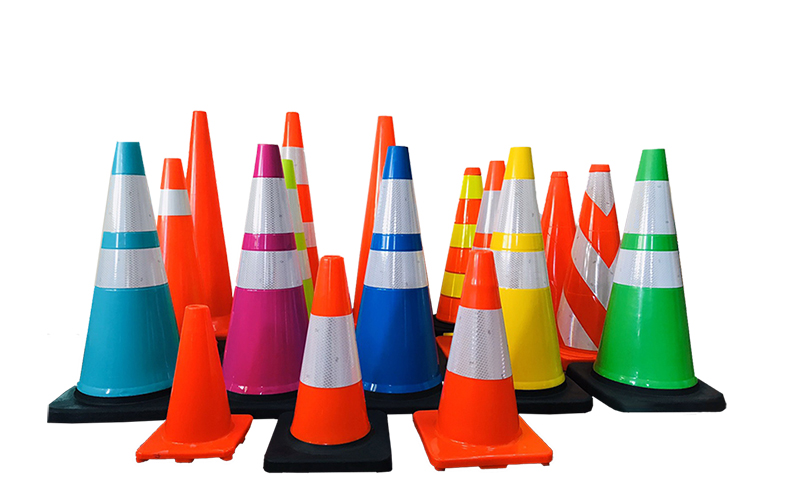 12 Inch Traffic Cones
HCO-3005
---
Bright Orange Traffic Cone
•Injection-molded cone, one piece 
•Made of durable and recyclable PVC.
•High visibility PVC material
•Optional to fit with high reflective sleeves 
•Withstand heavy impact and vehicle drive-overs
•High resistance to color fading. 
•Durable extreme high and low temperatures. 
•Optional to factory colored cones, custom colors
•Traffic Cone Manufacturer in Taiwan
---
Introducing our premium selection of 12 inch traffic cones, designed to elevate safety and traffic management in diverse environments. As a leading manufacturer of road traffic safety equipment, HO Shing Traffic Engineering Co., Ltd. offers a range of bright orange traffic cones that are essential for maintaining control and safety in various settings.
Bright Orange Traffic Cone - Your Safety Partner:
Crafted using a one-piece injection-molded process, our 12 inch traffic cones boast exceptional durability and reliability. Constructed from high-quality PVC material, these cones are not only recyclable but also exhibit remarkable resistance to extreme temperatures. The bright orange hue ensures high visibility, even in low-light conditions, while optional high reflective sleeves further enhance safety measures.
Versatile Applications:
These versatile cone-shaped markers, known as traffic cones, road cones, safety cones, or channelizing devices, play a pivotal role in ensuring safety across different scenarios. Whether at construction sites, parking lots, schools, garages, or indoors, these cones effectively delineate hazardous areas and manage traffic flow. They also find application in sporting events, parties, and special occasions, adding an element of safety and organization.
Customization for Your Brand:
At HO Shing, we understand the significance of branding. That's why we offer customization options, allowing you to add your logos and texts to the cones. This personalization not only aligns with your brand identity but also makes these cones excellent tools for promotional purposes.
Specifications:
Material: Durable PVC
Height: 12 inches (30cm)
Weight: 1.1 pounds (0.5KG)
Base: 8 inches × 8 inches (21×21cm)
Color: Bright Orange
Reflective Sheet: Optional Grades and Brands
Pallet Quantity: 1800 pcs (±5% tolerance on weights and sizes)
Applications:
Our 12 inch traffic cones cater to a wide array of settings, including:
Construction sites
Parking lots
Schools
Garages
Indoor and outdoor spaces
Sporting events
Parties and special occasions
Elevate safety, enhance traffic management, and ensure a well-organized environment with HO Shing's top-tier 12 inch traffic cones. Contact us today to discuss your safety needs and explore customization options.
Reference FOB price
USD1.35
100% new PVC , without reflective tape
MOQ 1800pcs
Smaller quantities to be discussed
Run over 6 times by 3.5tons truck. you can see high flexibility to rebound back upright quickly.