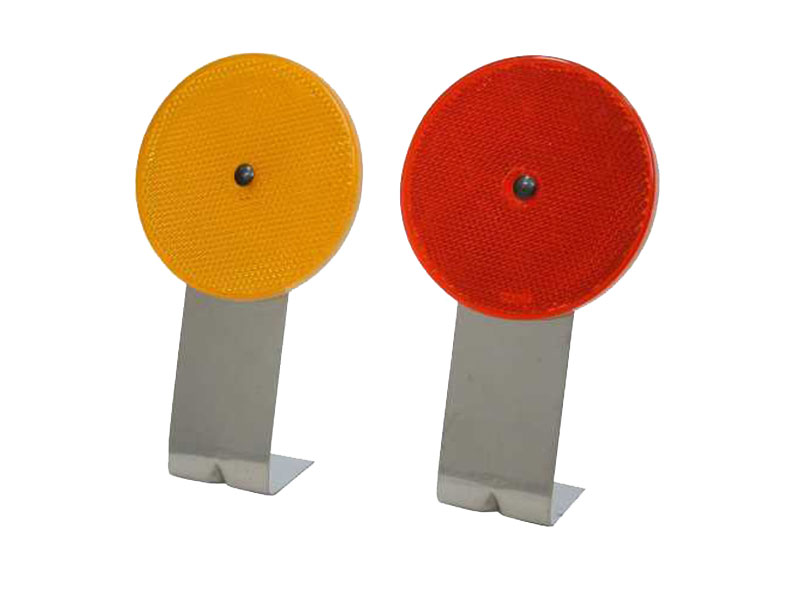 HS-813-1-Reflective barrier marker
HS-813-1
---
Feature
• Mounted on the top or side of a guardrails or a barrier.
• L shape base, single or double sided reflector
• Bracket and reflector bonded strongly
• High and wide visibility in nighttime
• Easily installed and dismantled
• Withstand harsh weather
• Long-term nighttime visibility
---
Known as guardrail reflector, guardrail marker, road reflective marker, road reflector, barrier marker, barrier reflector, barrier delineator
Specification:
Overall Size: 4.5W x 14H CM
Reflector: ∅ 10cm
Bracket material: L shape, galvanized steel or stainless steel
Reflector material: Acrylic / single side or dual sides
Color: dual Red / dual Yellow / Red & Yellow
Application:
Usually this device is mounted on guardrail,bridge rail and delineator providing effective guidance for a variety of road alignments like road bends, curves, ends, road reduction, and road boarder at night. It also work with barricade for warning assistance.