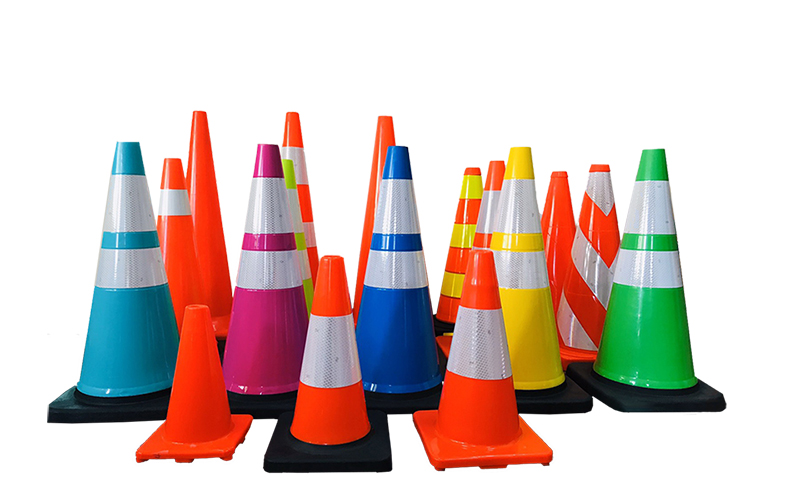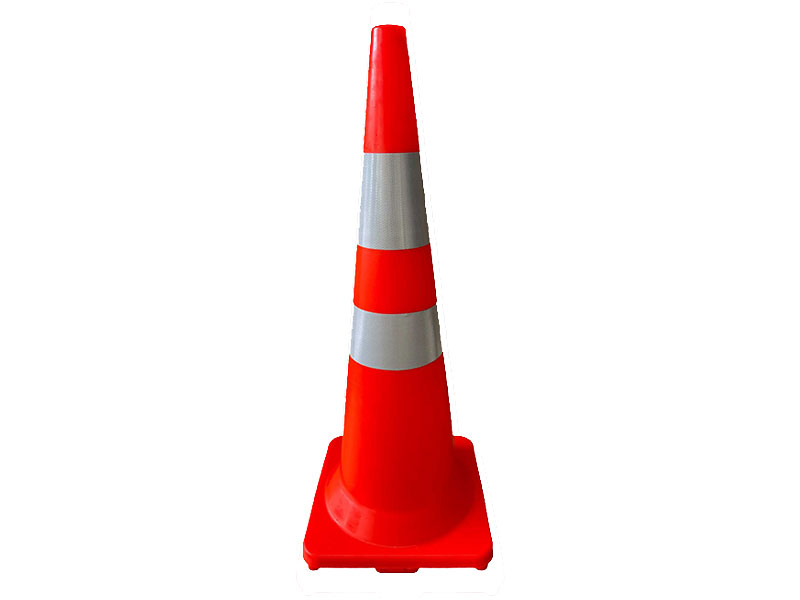 36 inch Safety Cones
HCO-9045
---
Traffic cone, also known as road cone , safety cone , construction cone, parking cone, channelizing cone
Feature
• Injection-molded cone, one piece type
• Made of durable and recyclable PVC.
• High visibility PVC material
• Optional to fit with high reflective sleeves
• Withstand heavy impact and vehicle drive-overs
• High resistance to color fading.
• Durable extreme high and low temperatures.
• Optional to factory colored cones, custom colors
---
36 inch Safety Cones
Are you seeking robust road traffic safety solutions? Look no further than HO Shing Traffic's exceptional 36-inch safety cones. These injection-molded cones are crafted as one-piece wonders, ensuring durability and reliability in diverse environments. Made from high-quality PVC, our cones are not only long-lasting but also environmentally friendly, as they are fully recyclable.
High Visibility and Reflectivity Our safety cones are constructed from high-visibility PVC material, enhancing their visibility even in challenging conditions. For increased safety during low-light situations, consider our optional high reflective sleeves, which add an extra layer of visibility that contributes to accident prevention.
Withstanding the Toughest Challenges HO Shing's 36-inch safety cones are designed to endure heavy impacts and vehicle drive-overs, making them ideal for high-traffic areas. They display remarkable resistance to color fading, maintaining their vibrant appearance even after prolonged exposure to the elements. These cones exhibit durability in extreme temperatures, showcasing reliable performance regardless of weather conditions.
Tailored to Your Needs Our cones come in a standard bright orange color, ensuring visibility from a distance. If desired, we offer custom colors to suit specific branding or project requirements. The cones stand tall at 90cm (36 inches) and weigh 4.5kg (9.9lb), featuring a stable base measuring 37×37cm (14.8"×14.8"). The optional reflective sheet comes in various grades and brands, catering to your unique needs.
Versatile Applications HO Shing's 36-inch safety cones find their place in a wide range of settings. From bustling construction sites and expansive parking lots to educational institutions like schools and garages, these cones serve as reliable tools for maintaining order and safety. They are equally suitable for indoor and outdoor use, adapting seamlessly to various environments.
Beyond Traditional Use Beyond road traffic control, our cones offer a spectrum of creative applications. Their vivid colors make them perfect for enhancing kids' sporting events, adding a festive touch to parties, and elevating special occasions. Their versatility and durability ensure that they remain a valuable asset across a multitude of scenarios.
Experience the pinnacle of road traffic safety with HO Shing Traffic's 36-inch safety cones. Crafted with precision and built for resilience, these cones stand as a testament to our commitment to safety and quality. Choose innovation, choose reliability – choose HO Shing Traffic.
Specification:
Material: PVC
Height: 90cm/36"
Weight: 4.5KG/9.9LB
Base: 37×37cm/14.8"×14.8"
Color: Bright orange body
Reflective sheet: optional grades, brands
Pallet quantity: 243pcs
*All weights and sizes are ±5% tolerance
Made in Taiwan
Application:
Our traffic cones are versatile and ideal for various settings. They can be used in parking lots, schools, garages, and interiors of buildings that require control but no vehicle traffic. Additionally, our colored cones are perfect for kids' sporting events, parties, and special occasions.
Construction sites
Parking lots
Schools
Garages
Indoors and outdoors
Sporting events
Parties and other events
Run over 6 times by 3.5tons truck. you can see high flexibility to rebound back upright quickly.