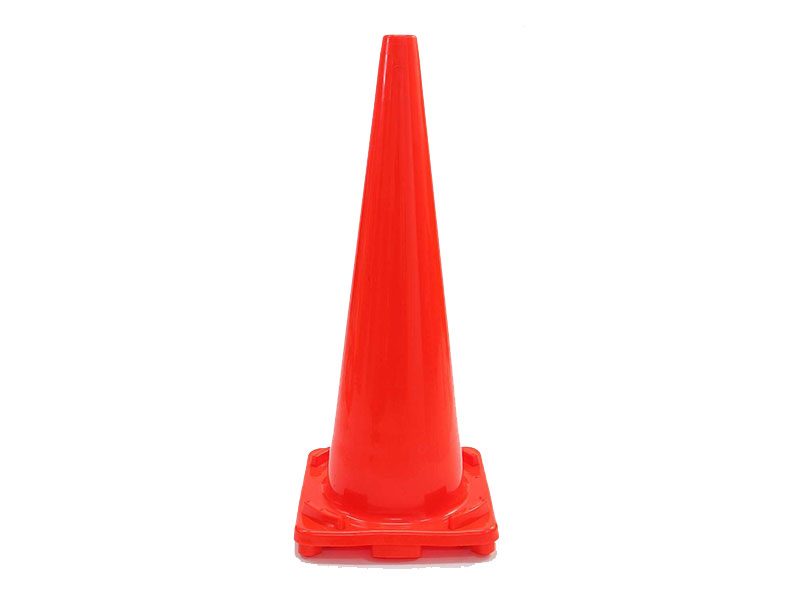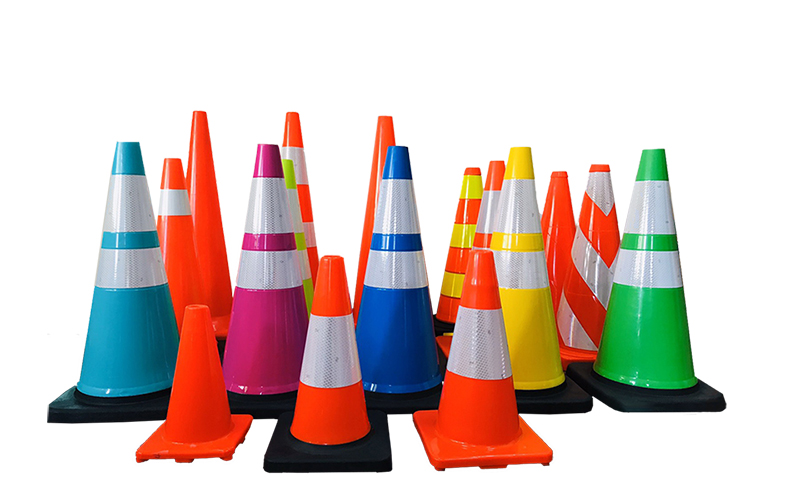 36" PVC Traffic Cone
HCO-9055
---
Traffic cone, also known as road cone , safety cone , construction cone, parking cone, street cone
Feature
• Injection-molded cone, one piece type
• Made of durable and recyclable PVC.
• High visibility PVC material
• Optional to fit with high reflective sleeves
• Withstand heavy impact and vehicle drive-overs
• High resistance to color fading.
• Durable extreme high and low temperatures.
• Optional to factory colored cones, custom colors
---
36" PVC Traffic Cone
When it comes to ensuring road safety and efficient traffic management, HO Shing Traffic presents our exceptional line of PVC Traffic Cones. These cones are not just ordinary safety tools – they are the result of cutting-edge technology and unwavering dedication to quality. Our PVC Traffic Cones are designed to provide optimal visibility, durability, and versatility, making them an essential choice for a wide range of applications.
Durable and Impact-Resistant: Crafted using state-of-the-art injection molding technology, our PVC Traffic Cones feature a one-piece design that ensures structural integrity. Made from high-quality and recyclable PVC material, these cones are engineered to withstand heavy impacts and even vehicle drive-overs without compromising their shape or effectiveness. Their exceptional durability ensures a longer lifespan, reducing the need for frequent replacements.
Enhanced Visibility and Reflectivity: Safety is paramount, and our PVC Traffic Cones offer excellent visibility, thanks to their bright orange color. For enhanced visibility in low-light conditions, these cones can be paired with optional high-reflective sleeves. Whether it's daytime or nighttime, our cones ensure maximum visibility to alert drivers and pedestrians alike, minimizing the risk of accidents.
Versatile Applications: HO Shing's PVC Traffic Cones find their place in a diverse array of settings. From bustling construction sites and busy parking lots to educational institutions like schools and even indoor spaces, these cones provide a reliable means of control and guidance. Moreover, our colored cones are perfect for adding a touch of fun to kids' sporting events, parties, and special occasions, while maintaining safety standards.
Tailored Specifications: Our PVC Traffic Cones come with precise specifications that cater to your needs. Standing at a height of 90cm (36") and weighing 5.5KG (12LB), these cones strike the right balance between stability and portability. The base, measuring 37×37cm (14.8"×14.8"), ensures stability in various conditions. The bright orange body ensures visibility, while optional reflective sheets are available in various grades and brands to further enhance visibility.
Made for Endurance: These cones are built to withstand extreme temperatures, both high and low, making them suitable for diverse environmental conditions. Their high resistance to color fading guarantees that their vibrant hue remains intact even after prolonged exposure to the elements.
Your Safety Partner: With a pallet quantity of 243pcs, our PVC Traffic Cones are not just products; they're a commitment to safety. All specifications, including material, height, weight, base size, and color, adhere to strict quality standards. Plus, they're proudly Made in Taiwan, reflecting our dedication to excellence.
Choose HO Shing Traffic's PVC Traffic Cones for unparalleled safety and reliability. Wherever there's a need for effective traffic control – be it construction sites, parking lots, schools, garages, or events – our cones stand as dependable sentinels of safety, guarding lives and preventing accidents. Experience the difference that quality makes – experience HO Shing Traffic's PVC Traffic Cones.
Specification:
Material: PVC
Height: 90cm/36"
Weight: 5.5KG/12LB
Base: 37×37cm/14.8"×14.8"
Color: Bright orange body
Reflective sheet: optional grades, brands
Pallet quantity: 243pcs
*All weights and sizes are ±5% tolerance
Made in Taiwan
Application:
Our traffic cones are versatile and ideal for various settings. They can be used in parking lots, schools, garages, and interiors of buildings that require control but no vehicle traffic. Additionally, our colored cones are perfect for kids' sporting events, parties, and special occasions.
Construction sites
Parking lots
Schools
Garages
Indoors and outdoors
Sporting events
Parties and other events
Run over 6 times by 3.5tons truck. you can see high flexibility to rebound back upright quickly.